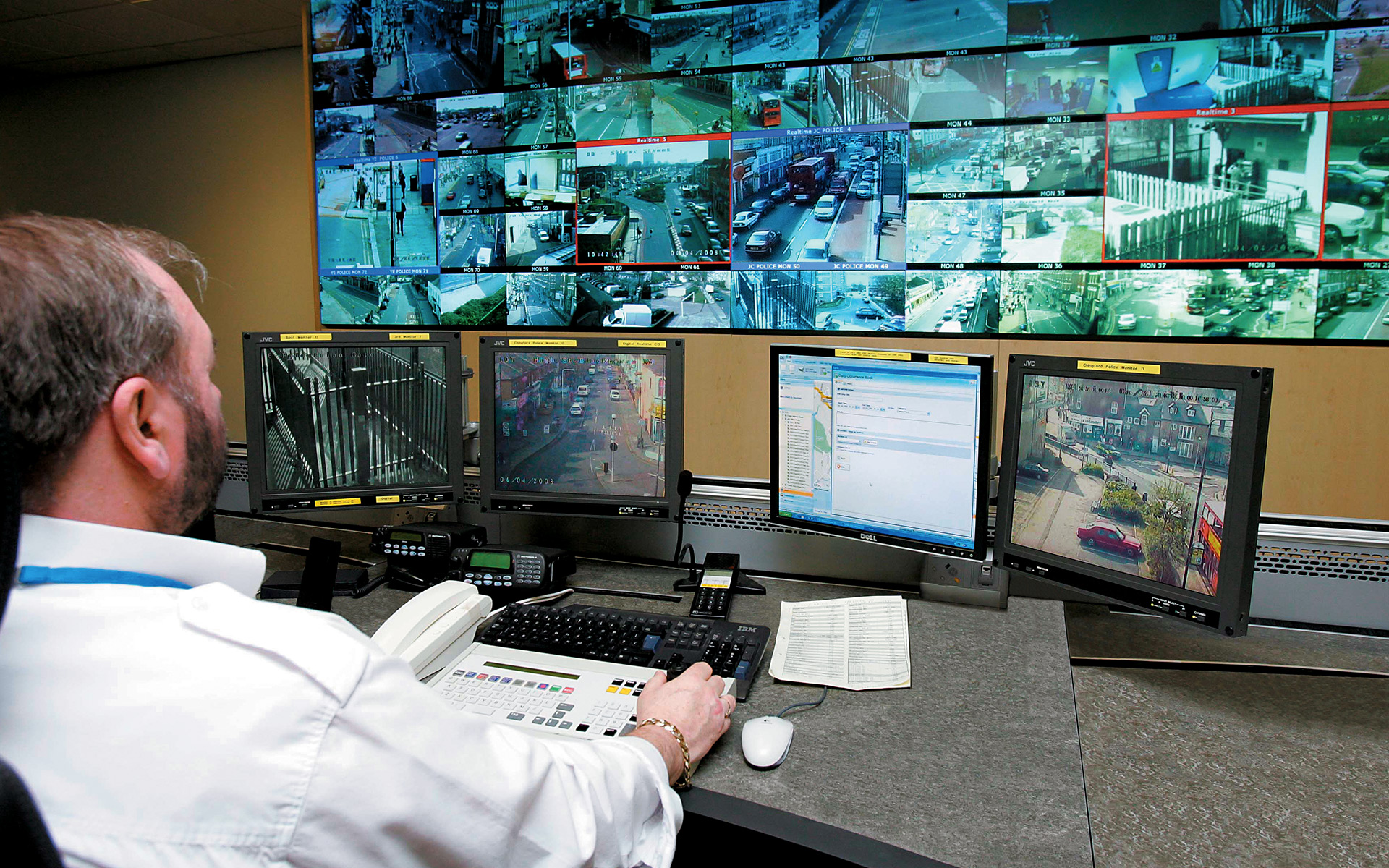 Traffic Management Center
Overview
This traffic management center oversees a major metropolitan transportation infrastructure on a 24/7 basis. It has various sources of data that need to be monitored and analyzed, including closed-circuit television (CCTV) cameras, traffic and weather sensors, electronic variable message signs (VMS), traffic signals, and ramp meters to monitor and manage traffic flow on streets and freeways. This system allows traffic engineers to collect and monitor realtime traffic conditions from a central location, including visual verification of incidents, and to assist in providing an appropriate response in a timely manner to alleviate traffic congestion to minimize delays to motorists.
Room Needs Assessment
Staffing
NOC manager, firewall manager, ticket and dispatch operator, support manager, network manager, and contract vendor
Viewing Distance Range
Between 7 feet (2 meters) and 15 feet (4.5 meters)
Computer Sources
Dozens of PCs with HDMI Outputs
Other Sources
Various CCTV cameras outputting H.264 video to H.264 decoding PCs in the NOC. Two Cable TV Receivers for monitoring news and weather information.
Audio Requirements
Audio playback of PC content and video sources throughout the room.
Functional Requirements
The NOC has two operating conditions, which are based upon the time of day. During daytime hours, the center monitors traffic conditions and during the overnight hours the facility serves in a surveillance and security monitoring capacity.
System Design Solution
Control System Configuration
This system requires the advanced capabilities of Global Configurator Professional, including: Conditional Logic, Local Variables, Macros, Monitors, User Defined Ethernet Commands.
GUI Configurator will be used for all TouchLink Touchpanel Designs.
Resource Management and System Monitoring
This system will use the advanced resource management capabilities of GlobalViewer Enterprise.
Control System
The IPCP 505 IP Link control processor serves as the core of this system and will control all displays, audio DSP processing, and numerous HD tuners. Two Extron TLP 1000TV TouchLink Touchpanels provide the interface to the control system. Additional access to the control system will be available by PC using Extron's GlobalViewer® software. The GUI will allow the recall window configuration presets on the Quantum Elite Videowall Processor. Routing control of content is available to direct desired content to each of the respective windows. Room mode selection will permit the system to transition between traffic condition monitoring and surveillance details.
Displays
Four 103 inch plasma displays set side by side, as well as two 65-inch LCD displays to the left and right of those displays, respectively.
Display System Processor and Switching System
The Extron Quantum Elite Videowall Processor will process all video signals in conjunction with an Extron FOX Matrix 7200 handling all signal routing within the system.
Signal Distribution
Extron FOXBOX HDMI Multimode Transmitters and Receivers will be paired to extend HDMI video signals over fiber optic cables. The FOXBOX HDMI Multimode Transmitters and Receivers can send HDCP-compliant HDMI video, audio, and RS-232 control signals over fiber optic cabling
Audio Systems
The Fiber Matrix will feature additional Extron FOXBOX HDMI Receivers connected to an Extron DMP 64 DSP processor. Room audio will be amplified by an Extron XPA 1002 Amplifier with sound distributed to several Extron SI 26 speakers.